Travel assistance and concierge services
We are here to help you to avoid all the stress that medical travel planning might give you. Our travel assistance provides you with our expertise to ensure the best treatment performed by expert medical professionals and travel facilities of the highest standards. Our quality transport services cover all transportation between the airport, your hotel and the hospital with the charter business service cars. Additionally, it is possible to book a personal interpreter or nurse to take care of you and your family during your stay. If you choose our special package, we will take care of your loved ones during your treatment period and tailor your travel programme. Through us, you are also able to order a full concierge service package to ease the management of all requirements during your stay. To best keep in touch, we provide smartphones to all our patients for their visit to Finland. This helps maintain interaction between us and also enables easy access to fast Finnish 4G/5G internet and applications.
Patient Path with Xclusive Finland

It is important that you arrive in Finland for preliminary examinations well before your medical procedure. We will arrange your accommodation according to your preferences to allow you a stress-free rest before the procedure. With all treatments, we arrange aftercare and recuperation time before the journey home.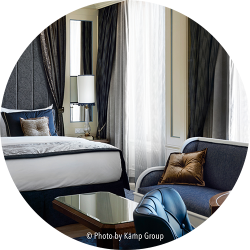 Accommodation
Our service includes accommodation at the best hotels in Finland, where you can choose between a standard room or an exclusive suite. Depending on your wishes you can also choose to stay in a spa hotel, apartment or a cottage as well. All our accommodation options are suitable for disabled persons and follow the high hygiene standards of Finland.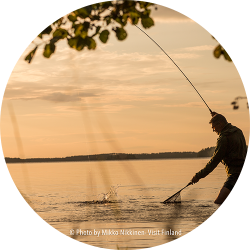 Activities
Beautiful Finnish nature has many activities to offer whether you are a single or a family traveler. We can also tailor our customer's travel package with optional activities including shopping, sports, fishing, cuisine, nature hiking and more playful options for children.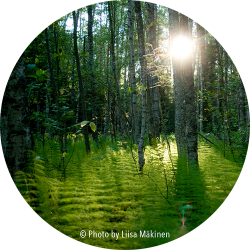 Nature
Enjoy the fresh air and mystical atmosphere. In Finland, there are four distinct seasons that broaden the possibilities of a nature adventure. At winter time, you can go ice fishing or skiing. During spring, when nature is waking up, you can have a calming hike in a forest. In summer, you can enjoy our relaxing, authentic saunas and swim in one of Finland's 10 000 lakes. Autumn is the time for picking blueberries in the forest. Just ask and we will help you find the best spots depending on your wishes.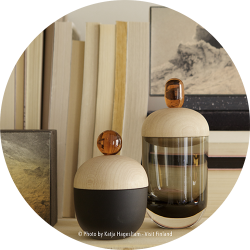 Design, architecture, and art
If you prefer shopping and urban adventures, Finland has a lot to offer. Finland is known for its well-planned infrastructure that enables the easy and safe travel between, as well as within, the cities.
Finnish has rich architecture. You can find historical buildings designed by architects such as Alvar Aalto and Eliel Saarinen or more modern buildings such as Löyly.
For art lovers, Finland has a variety of art galleries and museums with changing exhibitions. We even have a museum that is dedicated to famous Moomin characters.
For shopping, there are many International designer products you can buy besides those produced by Finnish companies. Finnish design is known for it's practical approach and high-quality standards, paired with the unique aesthetic approach of the designer. We have options to suit each individual's tastes.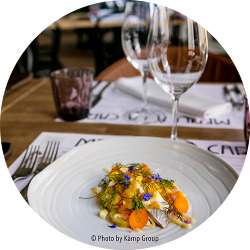 Food
Pure and natural ingredients are the key value to Finnish cuisine. Traditional Finnish cuisine focuses on using seasonal ingredients such as golden chanterelles or freshwater fish. The Finnish restaurant world is constantly changing, and our internationally famous chefs are experienced in the art of the mixing global cuisines sophisticatedly with our heritage dishes. During your stay, we will assist you in selecting dishes that will satisfy even the most sophisticated palate.
Visa Requirements
Nationalities that require a Visa to enter Finland for tourism also require a Visa for medical treatment. We will assist all our patients with the necessary paperwork to acquire a visa to enter Finland. Please note that the decision for Visa applicants takes some time and can only be assisted by us when a treatment plan is agreed on and purchased.
Read more about our service packages.